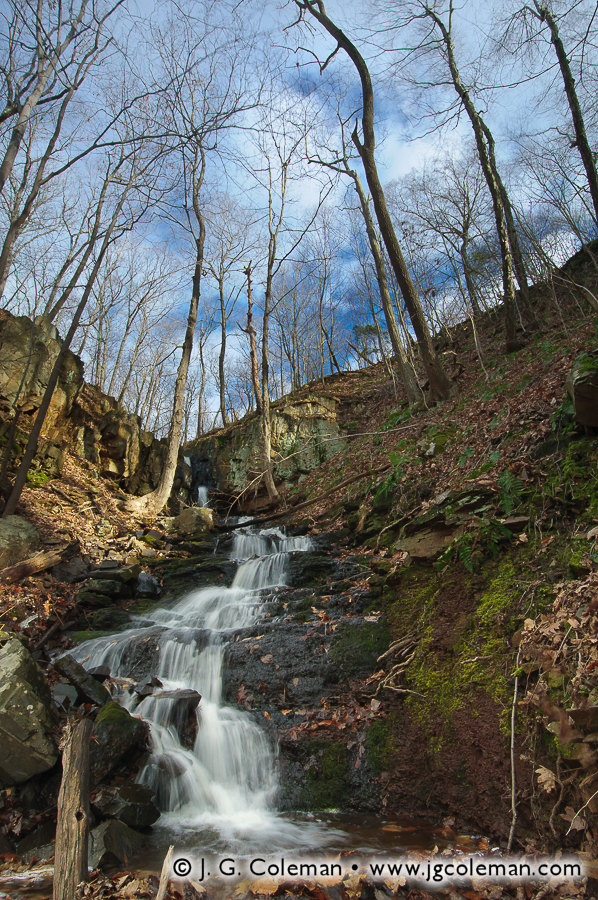 Nestled into rocky outcrops on the flank of Totoket Mountain, Stair Brook Falls frantically careens over 50 feet of tiered ledges beneath the woodlands of North Branford before joining with Parmalee Brook.
During snow melts and bouts of heavy rain, Stair Brook Falls is a raucous and lively waterfall with a captivating aesthetic. It's easy to forget, though, that the diminutive branch of Parmalee Brook that feeds these falls is hardly even a mile in length and possesses quite a small watershed. As a result, virtually unrecognizable shelves of bare bedrock are all that remain of these falls during hotter, drier months of the year.
About this Artwork
Stair Brook Cathedral can be purchased as a fine art print, matted and framed, from Connecticut landscape photographer J. G. Coleman.