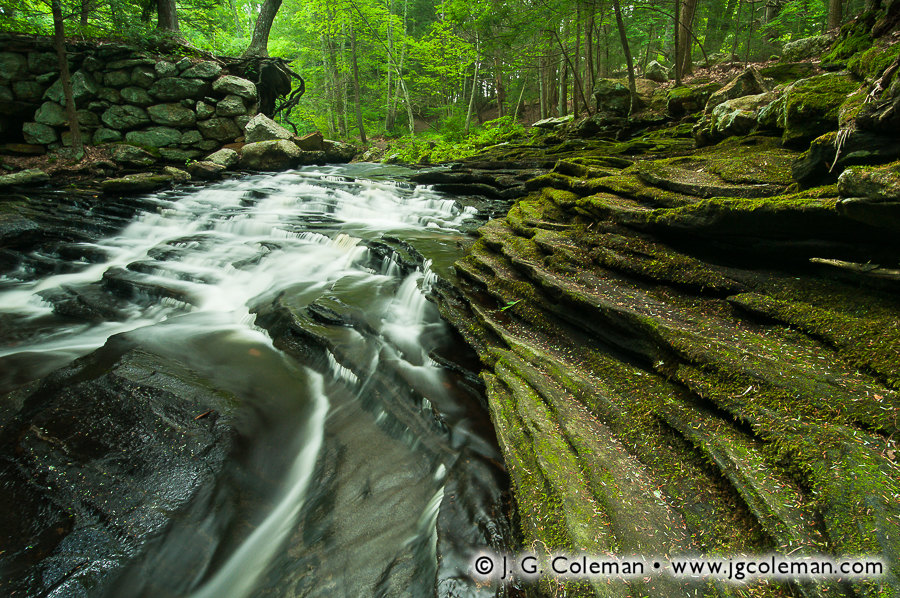 Raymond Brook stitches its way through wooded uplands in the south of Hebron, eventually broadening into exquisite veils of whitewater as it cascades over finely-tiered slopes of stratified bedrock.
Grayville Falls marks the end of the line for Raymond Brook; not far beyond the cascades, the waters of this handsome trout stream unite with the Jeremy River before coursing southward. Dam and foundation ruins along the brook hearken back to earlier times, perhaps remnants of William Gray's long-vanished carpet factory to which the falls owe their name.
About this Artwork
Grayville Everlasting can be purchased as a fine art print, matted and framed, from Connecticut landscape photographer J. G. Coleman.