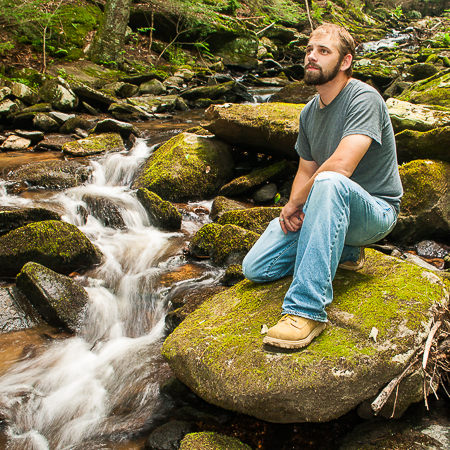 J. G. Coleman is an award-winning landscape photographer devoted to the American Northeast, with a special emphasis on the wildlands of Connecticut that have been his life-long home.
Building upon an early background in sketching and painting, Coleman ultimately discovered an overwhelming passion for artistic communication through the aesthetics and rhythms of the natural world. He incorporates into his photography the full range of dynamics in our living landscape, leveraging exquisite light, ceaseless motion of water and wind, transformative power of the seasons and an inexhaustible array of organic shapes, contrasts and colors.
Coleman's work has been recognized by the Connecticut Forest & Park Association and National Park Service and he's taken part in various exhibitions, including those hosted by local conservation organizations such as the Madison Land Trust, Granby Land Trust and Glastonbury Audubon Society. He produces fine art prints of his work available from his online galleries at JGCOLEMAN.COM and his imagery has also been used in editorial, magazine, advertising and museum contexts.
The full breadth of J. G. Coleman's fine art landscape photography is on display at his online galleries at JGCOLEMAN.COM. He also hosts a photography blog, From the Field, where he routinely releases new work and elaborates upon the unique landscapes and fascinating histories that inspire him.
---