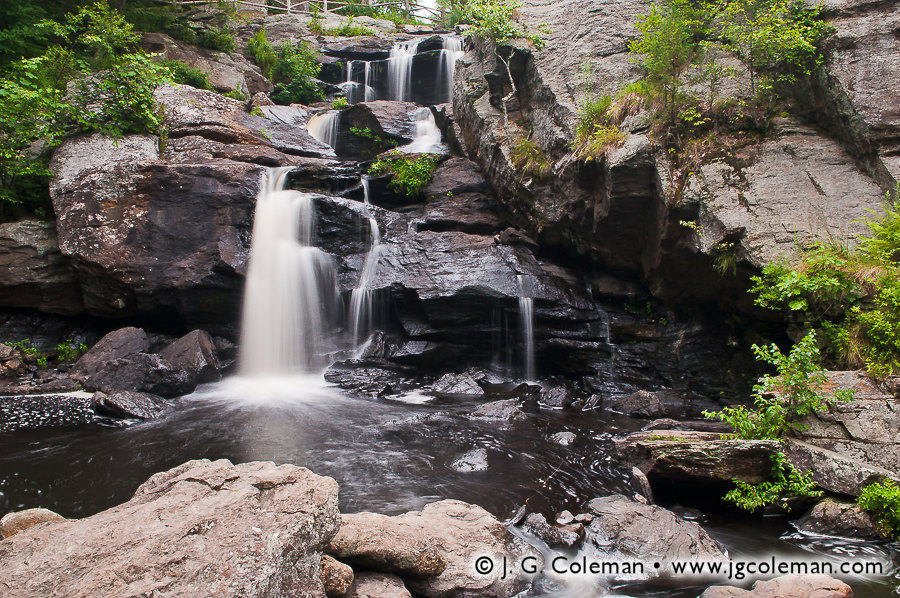 Having coursed barely a half-mile into parkland ominously-named Devil's Hopyard, the Eightmile River is dropped a full sixty feet over dark, jagged ledges of fractured schist.
Chapman Falls is a celebrated natural treasure of East Haddam, alternating from a featureless torrent of roaring whitewater during the spring melts to a tranquil array of tiered plunges come the later days of summer. Prominent kettle-holes beside the falls gave rise to the name, Devil's Hopyard, for legend holds that early Puritan settlers believed them to be craters formed beneath the feet of the devil as he leapt angrily along the Eightmile.
About this Artwork
Falls at the Hopyard can be purchased as a fine art print, matted and framed, from Connecticut landscape photographer J. G. Coleman.