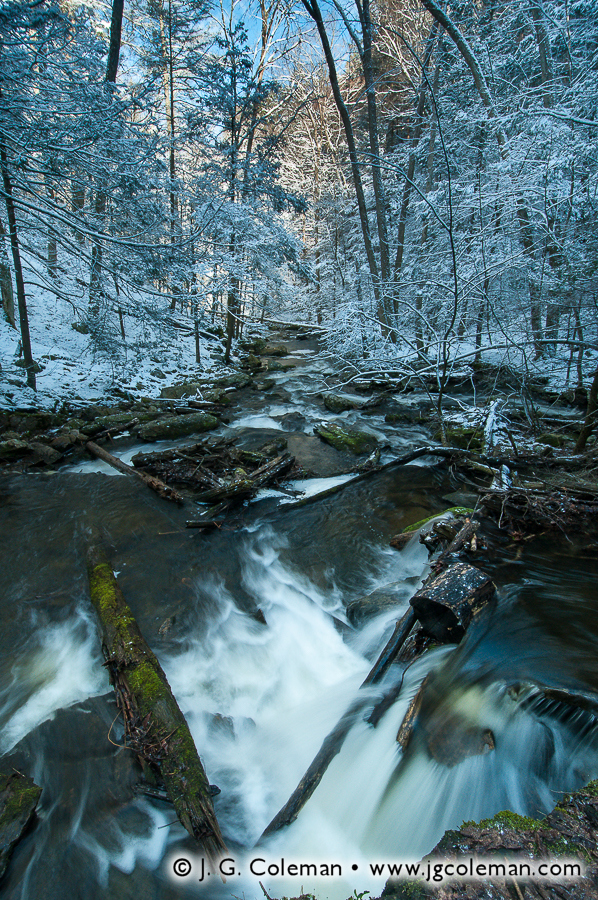 Dense evergreen woodlands crowd the banks of Reed Brook as it restlessly races from the hills of Canaan towards its confluence with the Housatonic River, dropping nearly fifty feet over its largest leap and forming countless smaller falls as it tumbles over ledges and boulders.
Reed Brook snakes through the Northwest Hills in the depths of Dean's Ravine, a rugged and wild gorge etched into expansive forests that extend from its depths for miles in every direction. Not far from the tumult of its waterfalls and cascades, the woodland stream slips from the shadows of the canopy and joins the waters of the Housatonic for a 60-mile journey towards Long Island Sound.
About this Artwork
Springtime Snow on Reed Brook can be purchased as a fine art print, matted and framed, from Connecticut landscape photographer J. G. Coleman.