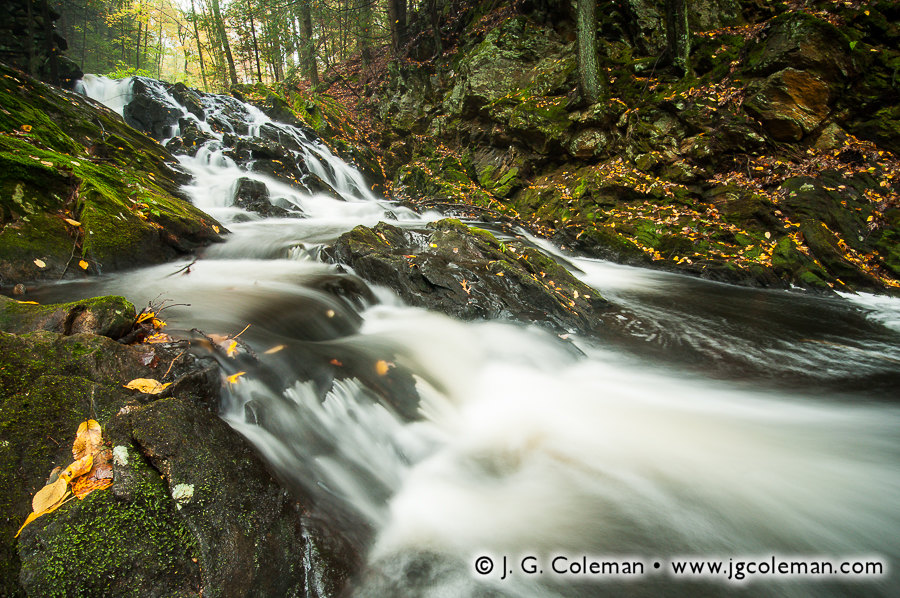 A shadowy grove of hemlock in Burlington is permeated with the sound of whitewater as Bunnell Brook cascades some 15 feet over the jagged Burlington Falls, frantically dodging rock outcroppings on its eastward journey towards the Farmington River.
Known in the early days as Burlington Brook, Bunnell Brook drains most of the woodlands in the northwest of Burlington. Long-forgotten ruins along the stream banks attest to earlier times when the waters of Bunnell were sought after as a much-needed source of mill power.
About this Artwork
The Falls of Burlington can be purchased as a fine art print, matted and framed, from Connecticut landscape photographer J. G. Coleman.