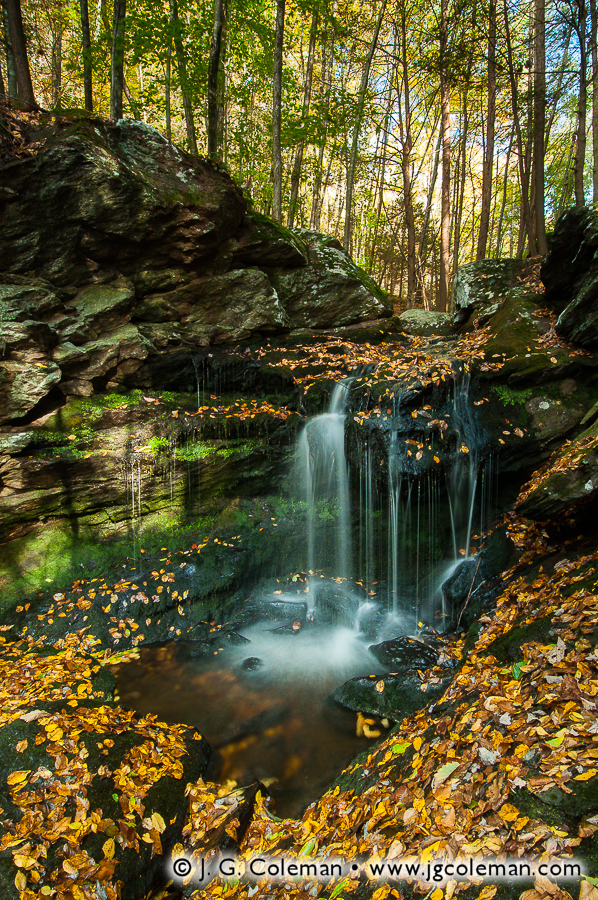 Amidst a patchwork of farmland and forest in Franklin, Bailey Brook tumbles down successive ledges of stone on its way towards a cozy valley amidst the hilly expanses of Connecticut's eastern uplands.
But despite being formed along Bailey Brook in a hollow known as Bailey's Ravine, these small waterfalls are popularly termed Ayer's Gap Falls. That name derives from one John Ayer, said to be the pioneering resident of Franklin after he settled there in 1663 on 300 acres of land that may well have included the waterfalls that bear his name today.
About this Artwork
Falls Along the Gap can be purchased as a fine art print, matted and framed, from Connecticut landscape photographer J. G. Coleman.