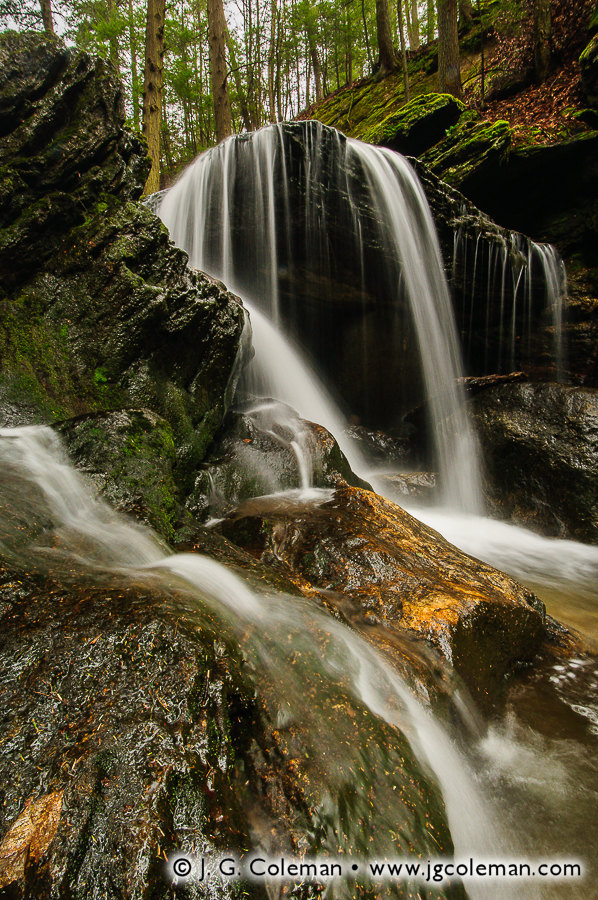 The sound of rushing water permeates the shadowy woodlands of Naugatuck State Forest as Spruce Brook stages a rough, mile-long descent from the highlands of Beacon Falls to its confluence with the Naugatuck River in the valley below.
Just about any of the myriad waterfalls found in the rugged, boulder-strewn gorge of Spruce Brook could conceivably be dubbed Spruce Brook Falls. But the dramatic and exceedingly beautiful waterfall seen in "Black Forest Ravine" (above) has distinguished itself as the aesthetic epicenter of the lot, free-falling some 15 feet over a jagged, overhanging ledge before plunging into a chasm of glistening bedrock.
About this Artwork
Black Forest Ravine can be purchased as a fine art print, matted and framed, from Connecticut landscape photographer J. G. Coleman.