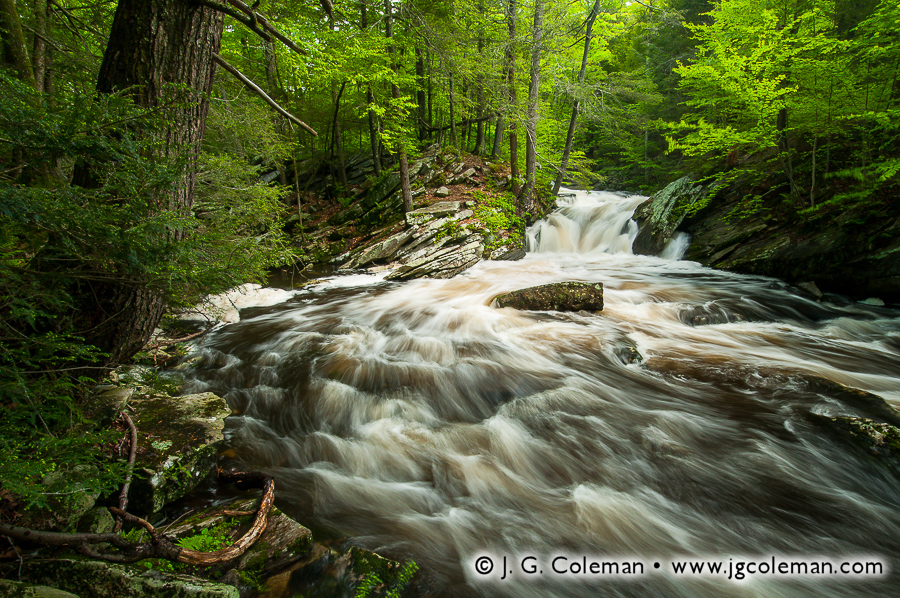 The Saugatuck River issues forth from the wooded hills of Danbury, coursing miles southwards into Redding where it thrusts angrily through a notch between two rocky outcrops and descends into a shallow cauldron of whitewater.
For the first dozen miles of its journey through Fairfield County, the Saugatuck River cuts through heavily forested landscapes and possesses a remote atmosphere. This wild, woodland character changes dramatically as the Saugatuck approaches within a few miles of the Connecticut shoreline, widening into a broad, tidal estuary flanked by dense, coastal suburbs which crowd Long Island Sound.
About this Artwork
Saugatuck Whitewater can be purchased as a fine art print, matted and framed, from Connecticut landscape photographer J. G. Coleman.