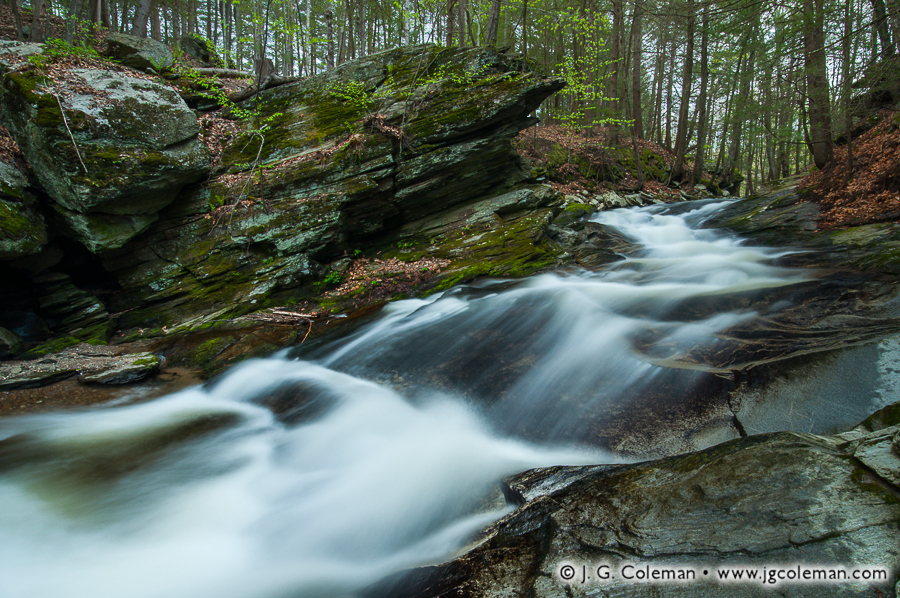 Weaving through the quiet woodlands of Roxbury en route to the Shepaug River, Jack's Brook drops some 15 feet as it slips excitedly down a water-smoothed stone chute beside moss-laden outcroppings of bedrock that jut sharply from the forest floor.
Long known to locals simply as "The Cascades", Jack's Brook Cascades is nestled into a 56-acre nature preserve encompassing both forest and open meadowlands. Despite a busy past involving farming, saw mill operations and the mining of sand and gravel, Jack's Brook and the surrounding land looks today as if it has been untouched for ages.
About this Artwork
The Falls at Tierney can be purchased as a fine art print, matted and framed, from Connecticut landscape photographer J. G. Coleman.