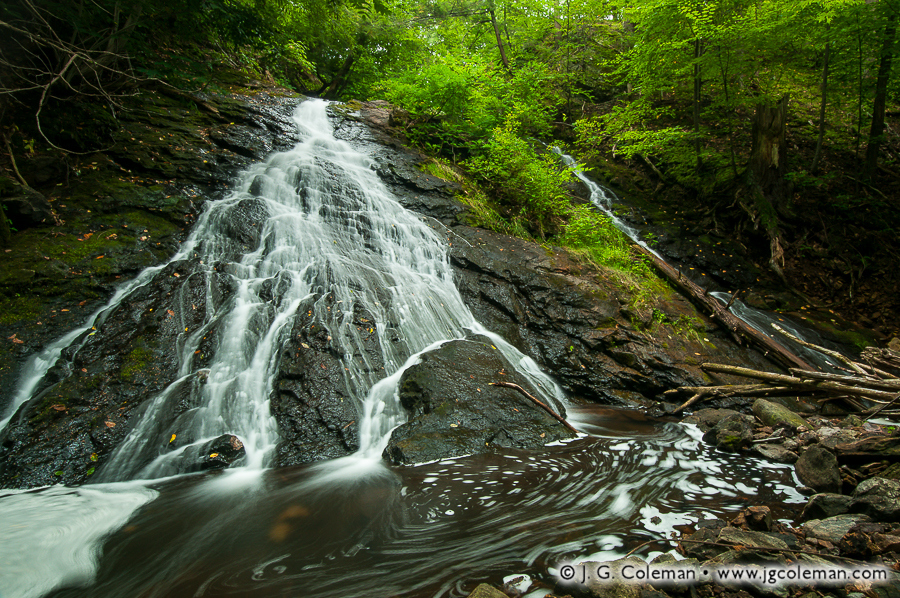 Birch Mountain Brook traces a broad, two-mile path around the foot of Case Mountain, amassing its waters before spilling over an exquisite, 65-foot horsetail into a shady ravine crowded with rocky woodlands.
There was a time when Wyllys Falls was a celebrated local landmark in Manchester, even featured on old black-and-white postcards. Yet all of the antique drawings and photographs portray wide-open vistas of this cataract —perspectives which no longer exist these days. It's likely that as forest sprang up in the gorge throughout the 20th-century, the waterfall ceased to be easily visible and was all but forgotten.
About this Artwork
Wyllys Forgotten can be purchased as a fine art print, matted and framed, from Connecticut landscape photographer J. G. Coleman.