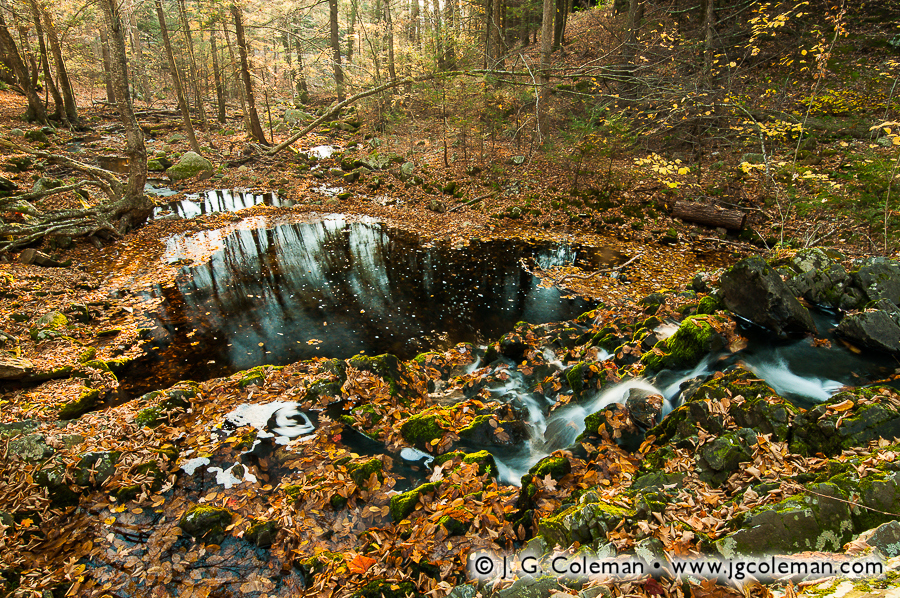 Having drained a broad expanse of wild, unbroken forest in Simsbury and Granby, an unnamed tributary of Bissell Brook fervently splinters into streams of whitewater as it cascades some 20 feet down coarse ledges of bedrock.
Perhaps owing to it's seasonal water supply, which is greatly reduced throughout late summer and early autumn, Northgate Falls remains a somewhat obscure waterfall. This is especially surprising given its close proximity to both a road and the adjacent McLean Game Refuge, which encompasses thousands of acres of woodlands in the vicinity and attracts countless hikers year-round.
About this Artwork
At the Northgate can be purchased as a fine art print, matted and framed, from Connecticut landscape photographer J. G. Coleman.