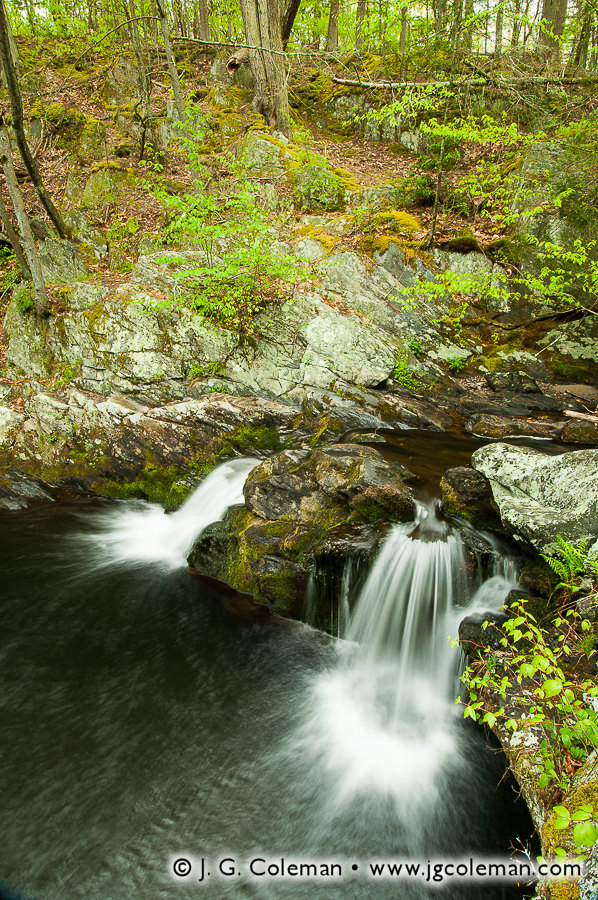 Having slipped from the dam on Bethany's Lake Chamberlain, the Sargent River wanders south into the forests of Woodbridge where it's cleft into two sister waterfalls before spilling into an idyllic woodland pool.
Sperry Falls measures only 5 or 6 feet in height, but its seclusion amidst a natural amphitheater of bedrock makes these twin chutes conspicuously picturesque. They are encompassed by the remote, four-acre Sperry Park, a small tract of parkland donated by the Sperry family to the people of Woodbridge in 1907… years before Connecticut's state park system even existed.
About this Artwork
Gorge on the Sargent River can be purchased as a fine art print, matted and framed, from Connecticut landscape photographer J. G. Coleman.