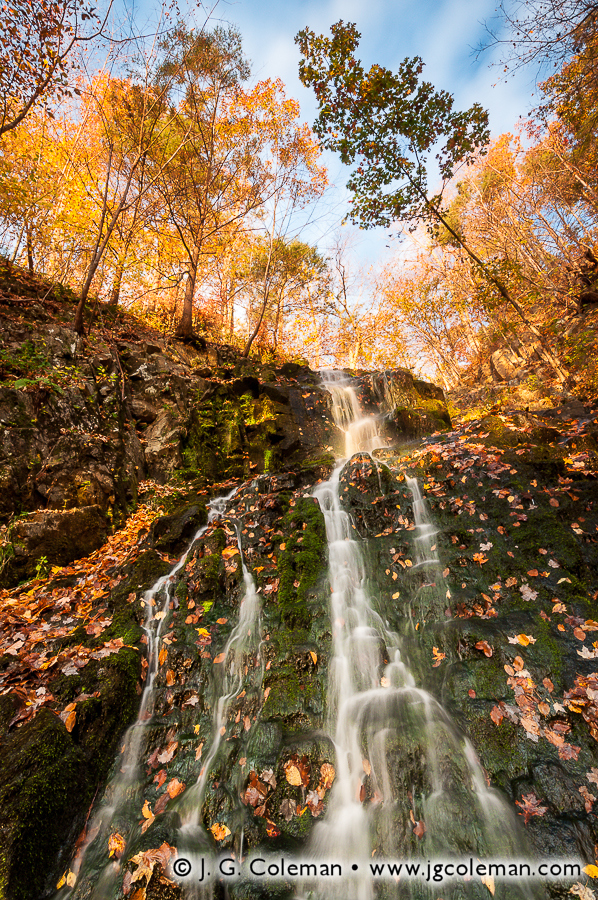 Roaring Brook amasses water from its woodland watershed in the southeast corner of Prospect, eagerly careening eighty feet over a weathered cliff before continuing on a lively tumble into the valley of Cheshire.
No other waterfall in Connecticut can boast a single drop taller than Roaring Brook Falls, but this superlative cataract is only the prelude to a spirited, 400-foot tumble down the broad slope of Bethany Mountain. The waters of Roaring Brook eventually drain into Long Island Sound twelve miles south under the auspices of the Mill River.
About this Artwork
Roaring Brook Autumnlands can be purchased as a fine art print, matted and framed, from Connecticut landscape photographer J. G. Coleman.