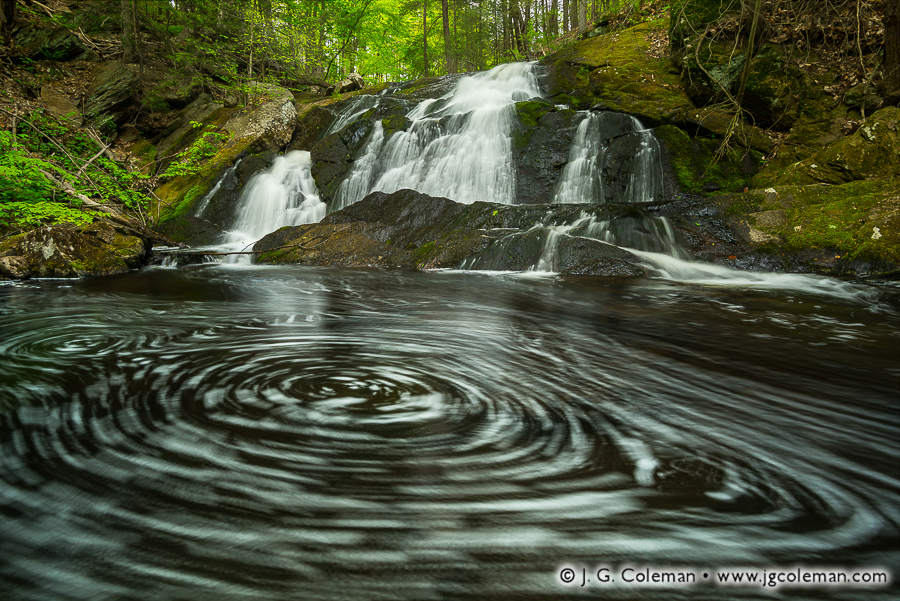 Rains, melting snow and ephemeral streams converge in the wooded knolls of Bald Hill Range, surging forth as Carr Brook and descending some 20 feet in a steep, shadowy ravine on the flank of Collins Hill.
Despite being a lesser tributary of the Connecticut River, Carr Brook makes up with spirit and vigor what it lacks in volume. From its humblest headwaters in the hills of Portland and East Hampton, the brook descends over 900 feet in an exuberant, five-mile ribbon of riffles, cascades and waterfalls.
About this Artwork
Graham's Secret can be purchased as a fine art print, matted and framed, from Connecticut landscape photographer J. G. Coleman.