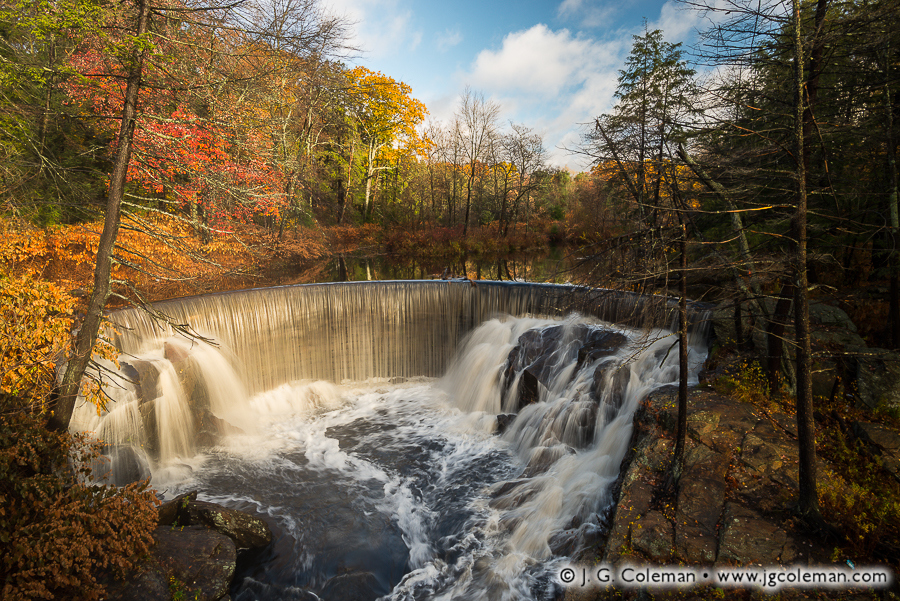 Lively brooks drain down from the hills of Harwinton and Plymouth, bolstering the Pequabuck River as it weaves towards a distinctive plunge over archaic masonry and ledges of ancient bedrock.
It's difficult to imagine how Pequabuck Falls may have looked before it was crowned with a crescent-shaped dam in 1851. No photographs or drawings were ever produced and the rocky spurs that remain are silent, save for the purr of cascading water. Pequabuck Falls, as we know it today, was born in the long-expired age of waterwheels and stream-side millworks; the waterfall still faithfully churns away, unaware that it's become a beautiful anachronism in a dramatically different era.
About this Artwork
Pequabuck Cauldron, Autumn can be purchased as a fine art print, matted and framed, from Connecticut landscape photographer J. G. Coleman.