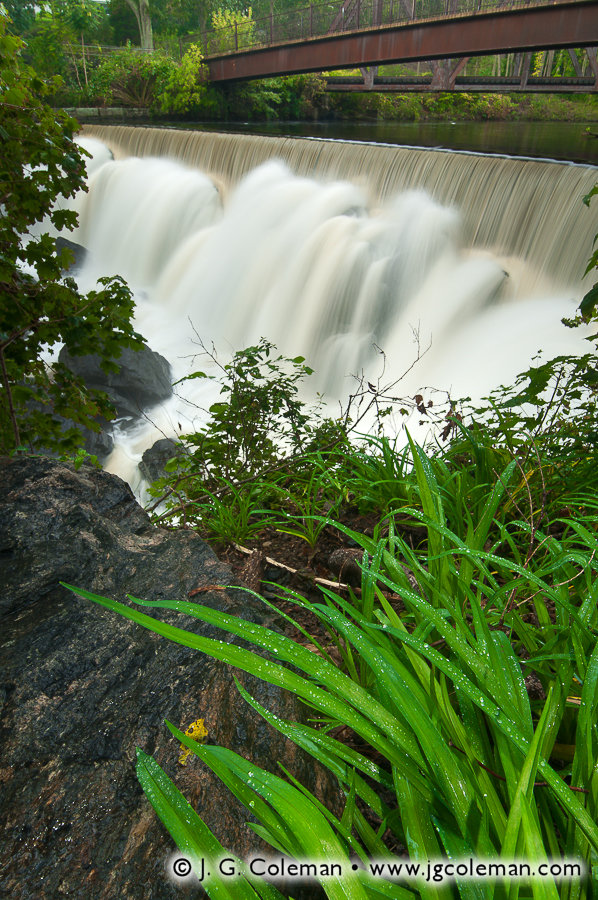 The serpentine curls of the Yantic River weave for nearly thirteen miles from southern Lebanon and Bozrah through the heart of Norwich, crashing some forty feet over a broad waterfall just upstream of its confluence with the Shetucket.
Historically referred to as "Indian Leap", Yantic Falls is said to have been the scene of a gristly tragedy in the 17th-century. Legend holds that a band of Narragansett natives found themselves frantically retreating from battle through the unfamiliar forests of Norwich, desperate to escape their Mohegan pursuers. When the Narragansetts approached Yantic Falls, they opted to leap from the gorge rim and perish in the crushing rapids below rather than be captured.
About this Artwork
Falls of Norwich can be purchased as a fine art print, matted and framed, from Connecticut landscape photographer J. G. Coleman.