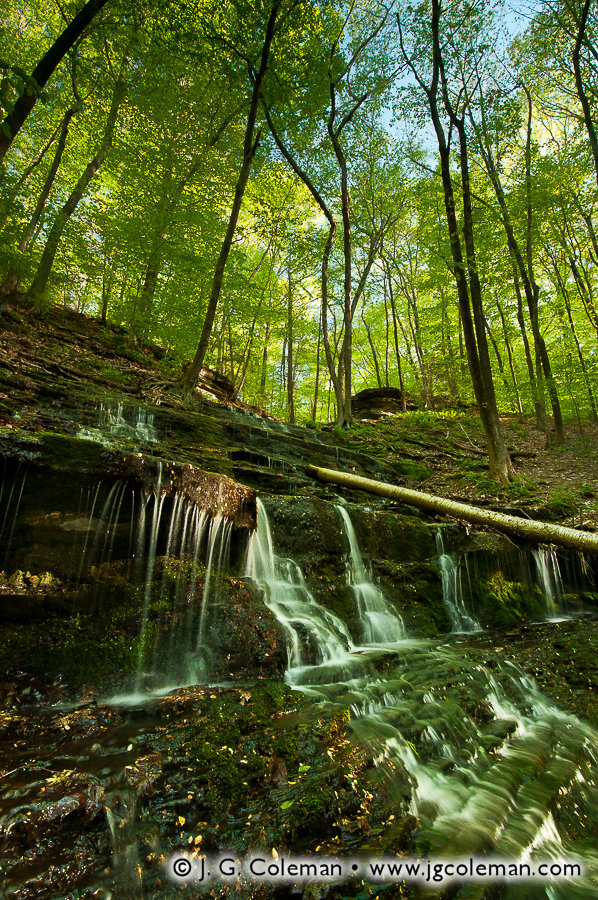 Coursing a mile through a patchwork of forest and farmland in the east of Middlefield, Wadsworth Brook spills gracefully over forty feet of washboard bedrock en route to its junction with the Coginchaug River.
Wadsworth Little Falls is so named to distinguish it from the larger, namesake waterfall of Wadsworth Falls State Park which lies nearby in the same forest. But this spirited waterfall serves as a fitting complement to the Big Falls, retaining its subtle beauty even as drier summer months reduce its cascades to delicate veils.
About this Artwork
Little Falls at Wadsworth can be purchased as a fine art print, matted and framed, from Connecticut landscape photographer J. G. Coleman.