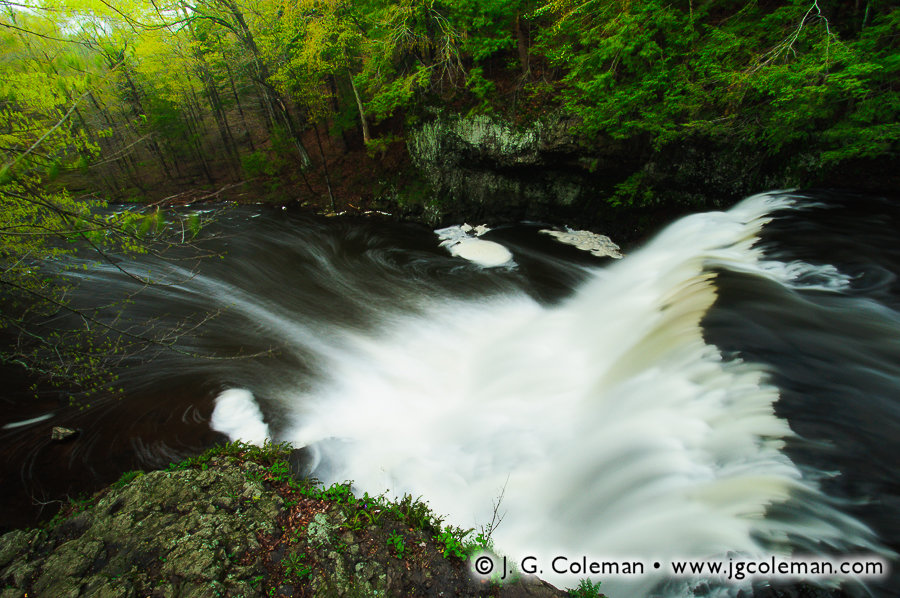 Beneath the shade of an over-arching woodland canopy in Middlefield, Wadsworth Falls is born as the full breadth of the Coginchaug River abruptly drops some 25 feet over a precipitous shelf of jagged traprock.
The Coginchaug drains roughly 40 square miles of the surrounding landscape along its 16-mile journey northward, rising in the wetlands of Guilford and eventually emptying into the Mattabesset River in Middletown. Wadsworth Falls, oftentimes termed "Big Falls" to distinguish them from a lesser waterfall on a nearby brook, is the only major cataract along the Coginchaug's course.
About this Artwork
Coginchaug Northwards can be purchased as a fine art print, matted and framed, from Connecticut landscape photographer J. G. Coleman.