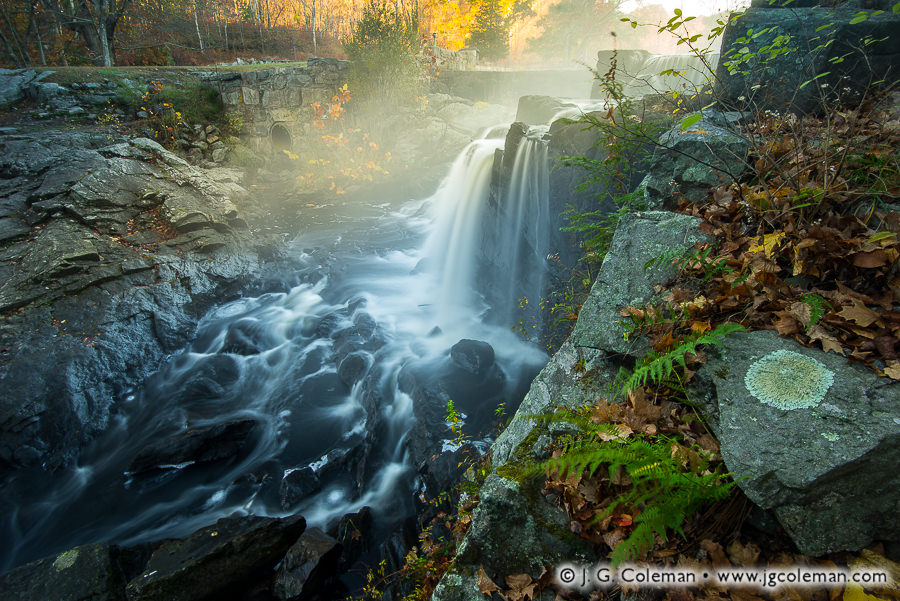 Southford Falls on Eightmile Brook
Southford Falls State Park, Southbury & Oxford, Connecticut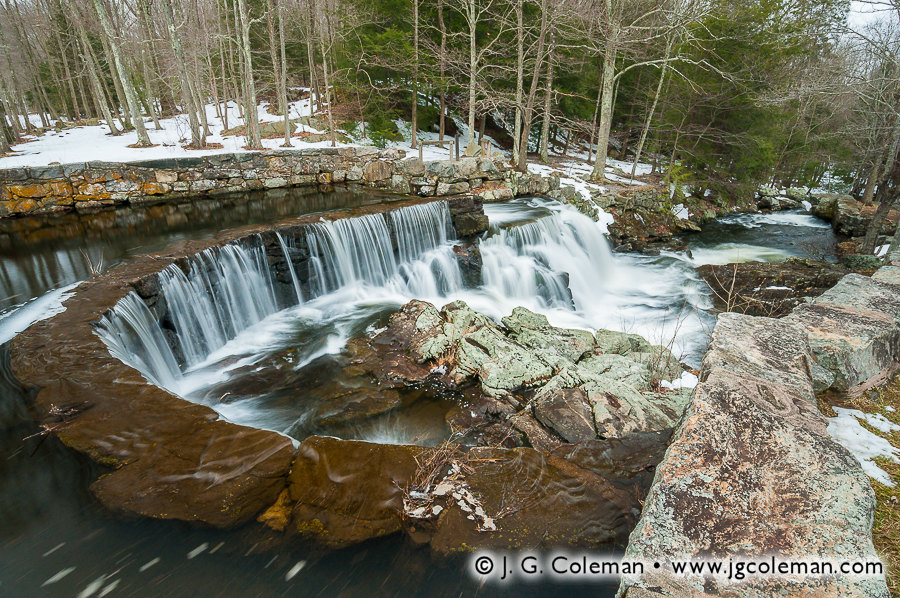 Southford Falls on Eightmile Brook
Southford Falls State Park, Southbury & Oxford, Connecticut
Impounded along the Southbury-Oxford border to form Papermill Pond, Eightmile Brook stages its exit from the small lake over a partial, crescent-shaped dam nestled into rock outcroppings at the head of a forest-shaded ravine.
The dam, once part and parcel to a long-vanished riverside mill, doesn't span the full breadth of the river; the eastern corner is free of masonry. It is at that point that a generous share of Southford Falls takes on a more natural aesthetic, careening ten feet over a ledge of bare bedrock before Eightmile Brook continues into the woodlands on its southward journey.
About this Artwork
Riverside, Old Diamond Match can be purchased as a fine art print, matted and framed, from Connecticut landscape photographer J. G. Coleman.