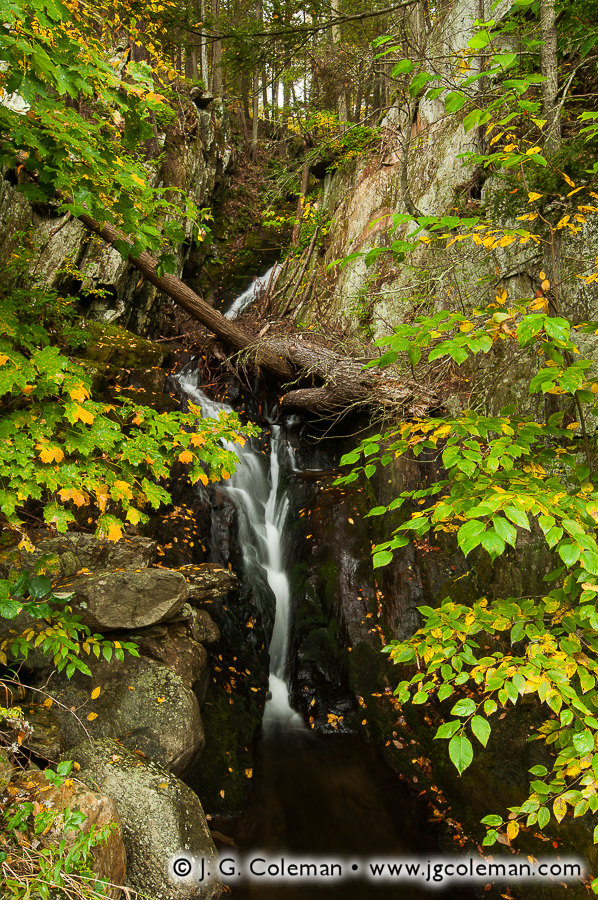 Driving through the hills of Sharon on scenic Route 7, it's surprisingly easy to miss Pine Swamp Brook as it tumbles through a narrow, roadside ravine, slipping swiftly beneath the street moments before joining the Housatonic River.
Pine Swamp Brook Falls is comprised of two successive drops totaling some 30 feet, a respectable height among Connecticut's waterfalls. Although its namesake brook is a fairly diminutive stream that rises in a swath of wetlands only two miles to the northwest, the falls remain well fed with water even through the drier times of year.
About this Artwork
Waters of Pine Swamp can be purchased as a fine art print, matted and framed, from Connecticut landscape photographer J. G. Coleman.