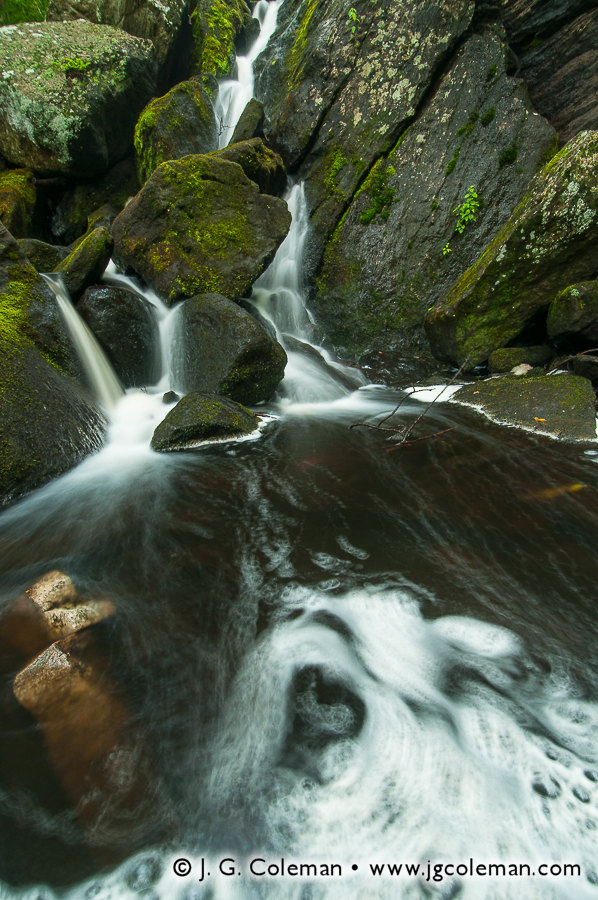 Rising in a 40-acre beaver marsh amidst the forested hills of Burlington, Negro Hill Brook swiftly plummets through crevices of fractured bedrock before winding its way eastward towards Bristol.
Despite draining several hundred acres of forest, the water carried by the stream is highly seasonal. Accordingly, Negro Hill Brook Falls is one of Connecticut's more temperamental waterfalls, streaming furiously with whitewater during heavy rains and snow melts, but growing quite docile as warm, dry weather parches its watershed.
About this Artwork
Falls of Sessions Woods can be purchased as a fine art print, matted and framed, from Connecticut landscape photographer J. G. Coleman.