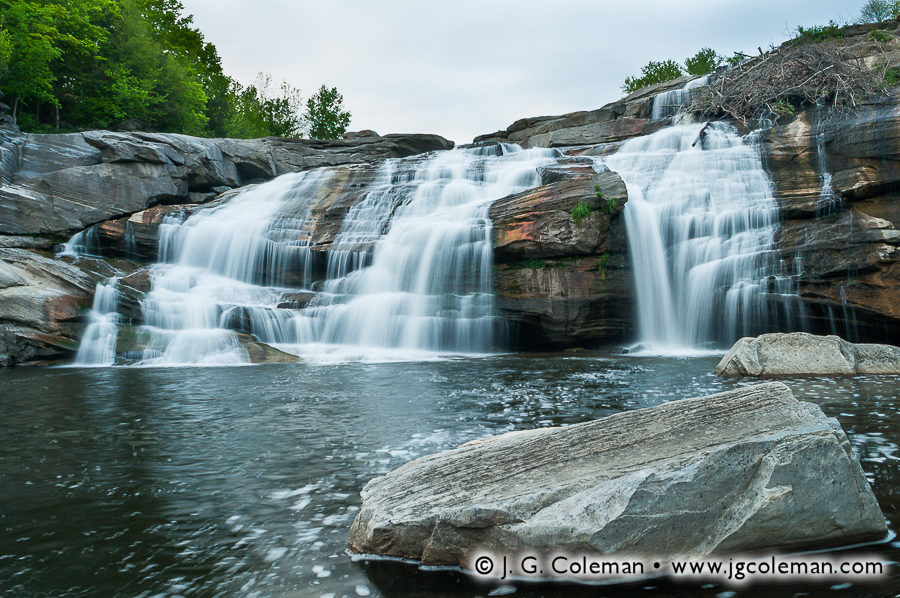 Fresh from the valleys of the Berkshires, the Housatonic River snakes its way southward along the eastern fringe of Canaan before its hundred-foot breadth abruptly plummets over a massive, sun-baked shelf of pale limestone.
In a roaring spectacle, the waters of the Housatonic plunge sixty feet over Great Falls into the boulder-strewn riverbed below, giving rise to what is undoubtedly one of the grandest waterfalls in Southern New England.
About this Artwork
Falls Village Cataract can be purchased as a fine art print, matted and framed, from Connecticut landscape photographer J. G. Coleman.