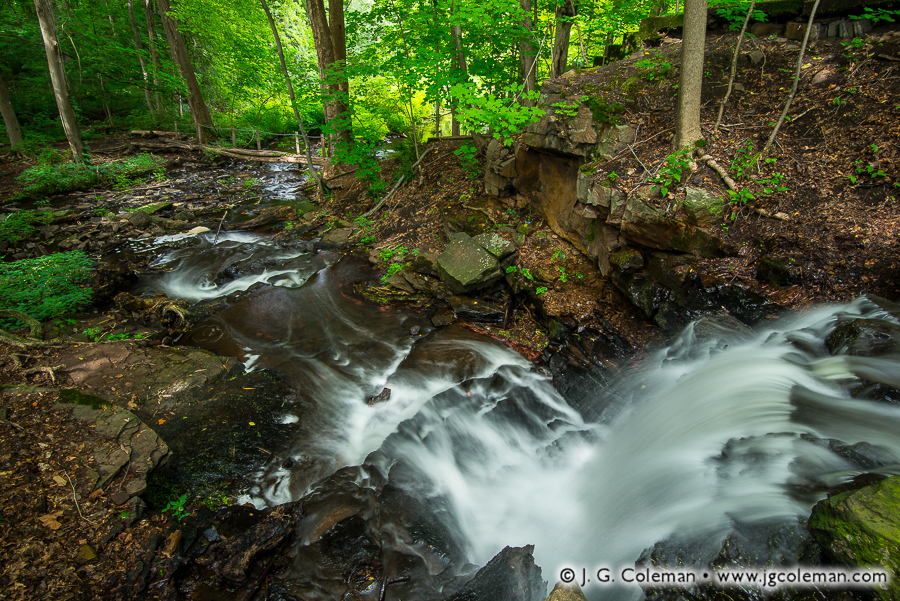 Roaring on the heels of heavy summer rains, Dividend Brook is cast down 40 feet of falls and cascades in eager anticipation of its rendezvous with the Connecticut River just half-mile to the east.
There was a time, back in the late 1600s, when Dividend Falls churned away amidst a bucolic hamlet of old Wethersfield. Were its waters not called upon to drive a countryside gristmill owned by a local minister, such a modest cataract would scarcely have warranted mention on a map. But as years passed and Central Connecticut grew ever more crowded, the falls of Dividend Brook gave rise to a versatile industrial park that would persist for centuries before declining in the early 1900s.
About this Artwork
Bulkeley's Millstream can be purchased as a fine art print, matted and framed, from Connecticut landscape photographer J. G. Coleman.