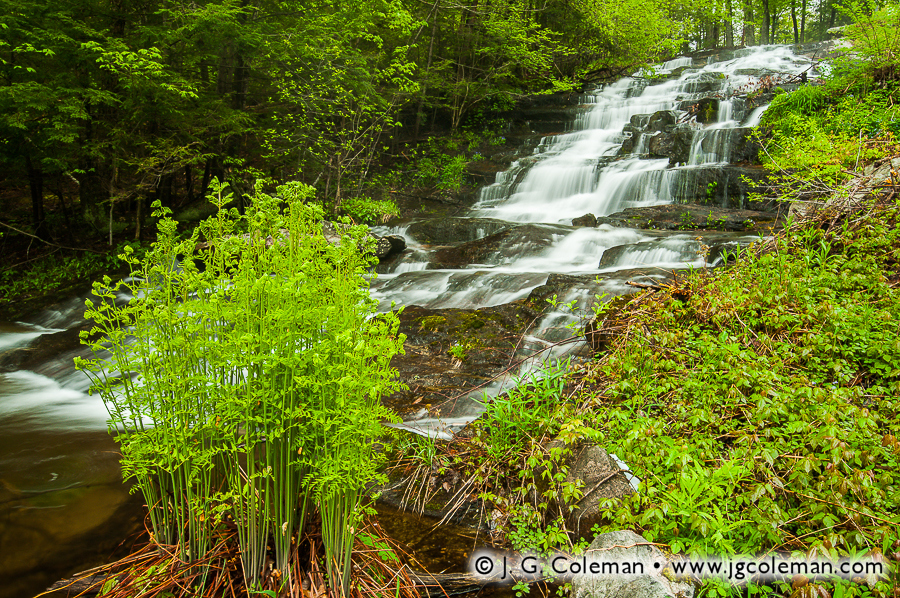 When the waters of Burr Pond slip over the dam in the Burrville section of Torrington, they travel less than a quarter-mile before reaching Burr Falls, fanning out into broad streams of whitewater as they swiftly cascade down 45 feet of tiered bedrock.
Although Burr Falls is among Connecticut's larger waterfalls, the brook upon which it is formed is actually rather short, spanning less than a half-mile from its origin at Burr Pond to its confluence with the Still River. As a result, these exquisite falls occur on a brook that conspicuously lacks even a name.
About this Artwork
Falls at Burrville can be purchased as a fine art print, matted and framed, from Connecticut landscape photographer J. G. Coleman.