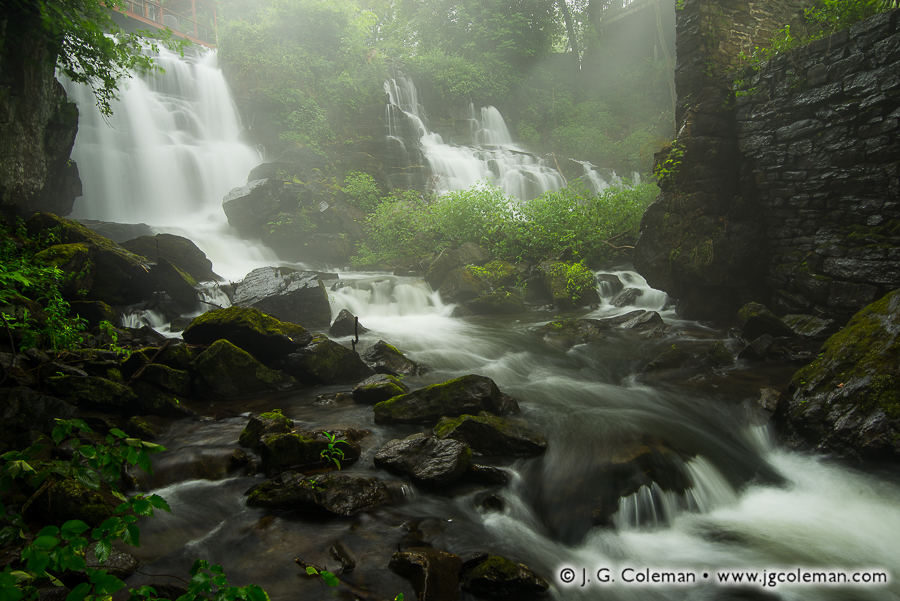 Born on the egress of Lake Waramaug, where Sucker Brook and nameless streamlets coalesce, the East Aspetuck is cast from a 20-foot cliff into a shadowy gorge in the heart of New Preston.
In all likelihood, it will never be known precisely when the first mill was constructed by frontiersmen along this auspicious cataract on the East Aspetuck. Colonial highway records passed down through the generations affirm that these waters were already churning out saw timber by 1733, several decades before the "United States" even existed.
About this Artwork
Abode of the Millwright's Ghost can be purchased as a fine art print, matted and framed, from Connecticut landscape photographer J. G. Coleman.